Many posts have been dedicated here to the so called 'Supreme' Court of the United States.  Just go hereand you will understand why I suggest that The 'Supreme Court' is the Founders greatest mistake.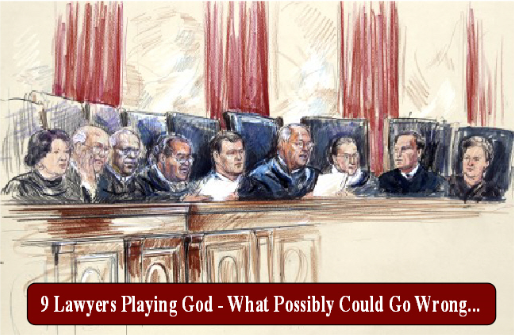 The following two headlines though may just be the simplest way to understand that it is time indeed for a total Constitutional overhaul of the structure and the powers of this body.
'Supreme Court hears 'right to sodomy' case'   (1)
The High Court will no longer have the power of judicial review in cases concerning the Constitutionality of a law except as outlined herein:  It will have the duty to interpret the Constitutionality of a law but only prior to a new law being passed by the Congress.   At any juncture in the legislative process, The High Court will be obligated to review any pending legislation and if needed rewrite the law so that it meets with the approval of the Congress and is within the Constitutional parameters as they see it.