It is the modus operandi for the lawyer class. Win. Just Win. Justice is for suckers. Just win the case. The victims and the country are insignificant to the ultimate goal and needs of these narcissists; money & ego fulfillment.
Simpsons lawyers hugged their wife killing client after they succeeded at lying and deceiving for months in order to win the case. Of course they knew he butchered 2 people. Of course they knew the families of these innocent dead people were mere feet away in total shock at the injustice and the smiling of the killer. And of course it meant nothing to these lawyers who basked in THEIR VICTORY and to hell with decency and justice. And the same for the lawyers of Casey Anthony. The list goes on…
But undoubtedly the most soulless and deadly of all The Scum of America lawyers are, ironically, the least known by the American public. Their 'victory' in the case has at the latest count been responsible for the deaths of over FIFTY FIVE MILLION BABIES. They are two 'women' who were the lawyers for Norma McCorvey, the 'Roe' in the Roe v. Wade case in 1972.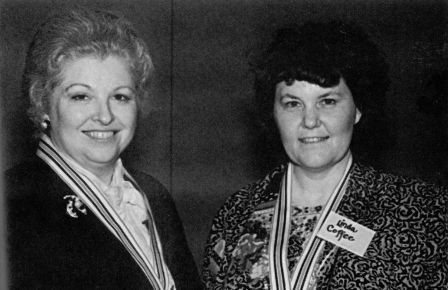 Sarah Weddington and Linda Coffee with a smile on their face 55 million dead babies later…
The most evil people in history murdered millions of innocent people without any remorse. Their mass killings never ended soon enough but never the less they did end and the killers were punished. Not so for the serial mass murderers of Roe v. Wade. The mass killings in America continue each day. Each and every day there are more innocents killed than on 9/11! But the two lawyers that lied and deceived in Roe v Wade are not alone.
History will write that there are nine people responsible for the mass murders that took place in America. Their names are as follows:

Sarah Weddington and Linda Coffee – Lawyers for 'Roe' and

The seven 'Supreme' Court Justices who decided that judges are God in America and denied 'life, liberty and the pursuit of happiness' to 55 million Americans; Warren Burger – William O. Douglas – William J. Brennan – Potter Stewart – Thurgood Marshall – Harry Blackmun – Lewis F. Powell Jr.
And as if there need be any more evidence than 55 million babies dead, now comes the revelation by 'ROE':
"I'm Norma McCorvey, the former Jane Roe of the Roe vs. Wade decision that brought 'legal' child killing to America. "I was persuaded by feminist attorneys to lie; to say that I was raped, and needed an abortion. It was all a lie.

"Since then, over 50 million babies have been murdered. I will take this burden to my grave.

"Please, don't follow in my mistakes. DO NOT vote for Barack Obama. He murders babies."

– SEE: The Real 'Jane Roe' at WND –
And the punishment for these two scum lawyers for their 'defense of death' is acclaim and recognition by of course – OTHER LAWYERS!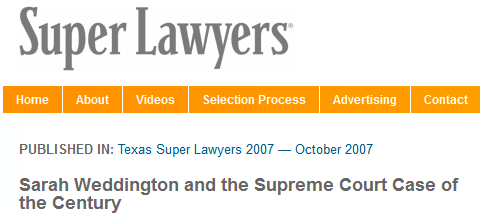 Super Lawyers is a rating service of outstanding lawyers from more than 70 practice areas who have attained a high-degree of peer recognition and professional achievement. The selection process is multi-phased and includes independent…
Of course there is only one way to recognize such soulless people. And so GLOOG adds the names of Sarah Weddington and Linda Coffee to the membership rolls of
'Jane Roe' of Roe v. Wade airs anti-Obama ad in Florida
Posted by Johanna Dasteel on Wed Oct 24, 2012
Florida, October 23, 2012 – Nearly 40 years ago, as a young, pregnant woman, Norma McCorvey played an instrumental part in the Supreme Court decision that brought legal abortion to America. Now McCorvey, the 'Roe' in the Roe v. Wade case, has released an ad urging voters not to vote for Obama.
McCorvey became a Christian in 1995 and has since repudiated her role in Roe v. Wade, campaigning for its reversal. …
Read the Complete Post at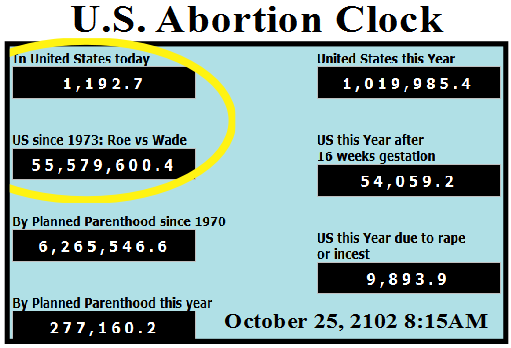 Click to Update Clock!