This is an amazing read especially considering this book was published back in 1907.   It is written by John R. Dos Passos, a lawyer who see's the damage that his profession is inflicting on the country and warns that if not curtailed, it will indeed get worse to the point of destroying America.   Fast forward to 1997 and 'low and behold';  Lawyers Destroying America is published.
Dos Passos did a brilliant job of foretelling the damages that were inevitable from a lawyer controlled society.   He also offered some realistic remedies that are even more relevant today.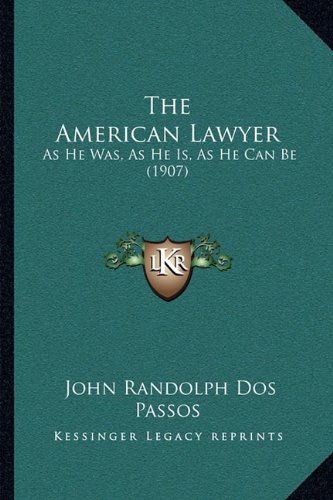 Click on book image for bullet points from the mind and 'crystal ball' of John R. Dos Passos.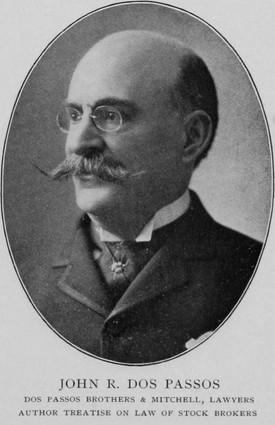 Dos Passos, John Randolph (dus p?s'us), 1844–1917, American lawyer, b. Philadelphia.   He was admitted to the bar in 1865 and moved (1867) to New York City, where he conducted his practice.   His Treatise on the Law of Stockbrokers and Stock Exchanges (1882) became a standard work.   Dos Passos was a pioneer in the organization and development of the modern trust company, and in 1891 he helped to organize the American Sugar Refining Company (the "sugar trust") for H. O. Havemeyer.   He opposed the Sherman Anti-Trust Act in Commercial Trusts (1901) and vigorously advocated extensive legal reforms in The American Lawyer (1907). He was the father of John Roderigo Dos Passos.    Read more: