The Movie will expose government corruption in America in a shocking expose.  The movie is being filmed in all 50 states and DC in a 143-day road trip covering 16,508 miles.  Over 750 people will be filmed, nobodies with no connection other than the fact that all are victims of judicial and government corruption.
This will not be just a movie; this will be news; this is an effort to save America.  This is much more than a movie because the 750 nobodies will be delivering testimony to Congress in a hearing on government corruption that has never been held.
The government and the mainstream media have done everything possible to keep this story from being told, but this film will expose the corruption for all to see.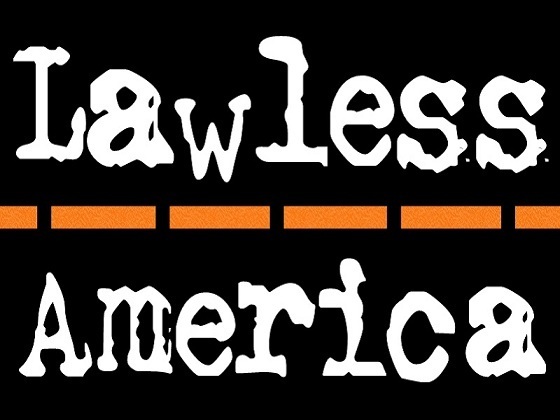 Lawless America will expose the loss of the Constitutional and civil rights of all Americans by exposing dishonest government officials and a broken judicial system.  Judges can and will do anything to any of us without concern for the facts or the law. They will commit crimes to damage us. They protect and rule for the benefit of their attorney friends and those with money and connections.  They destroy people financially and emotionally.  They rip families apart. They allow the elderly to be abused physically, mentally, and financially.  They deny parents and grandparents the right to see their children and grandchildren, with guardianship and children and family courts often acting as money-making schemes for those favored by the judges.
Our Constitutional rights are a mirage.  There is no one in government who will stand up against the evil-doers.  Judges all across America regularly commit criminal acts and damage people because they have the power to do it.  Judges answer to no one.
If you have ever questioned the story of a person who has expressed the view that they were a victim of the government or of judges, this movie will prove that the odds are that the report was true.
The issues that motivated the colonists in America to revolt were NOTHING compared to the issues that all Americans face today.  The problem is that few Americans realize what has happened.  We have lost what our founding fathers established for us.  We have lost our fundamental rights.  But 99.99% of Americans do not even realize it.  Educating a wide audience is essential if there is any hope that we can bring about reform.  750 nobodies and their families and friends are setting out to save America.  No guns, no violence, just an RV, cameras, microphones, and 750 everyday people telling their stories.
There are unbelievable stories of abuse and corruption from people in all walks of life and all circumstances.  This movie will be a tearjerker.
This is a Pulitzer-prize winning story that the mainstream media has not covered because they are afraid of the judges and the government.  I am not afraid.
We Need Your Help
Lawless America's sole source of financing to date is small donations from the victims, many of whom have been wiped out financially.  This could be one of the most important movies ever made.  If the 750 nobodies can educate millions about our loss of fundamental rights, America can be saved.
We are seeking your help to allow us to buy gas, eat, enrich the film by hiring additional crew to handle production and post-production, obtain an original musical score, and produce and ship videos.  $100,000 is a bare bones budget.  We need more to effectively promote the movie, but we will make whatever we have work.
Please be a part of something that may be historic.  Can you imagine the satisfaction you will feel if YOU are one of the people who saves America for our children and grandchildren?
Video, Read More & Donate at