Backstory:  Casey Anthony murders her 3 year old daughter.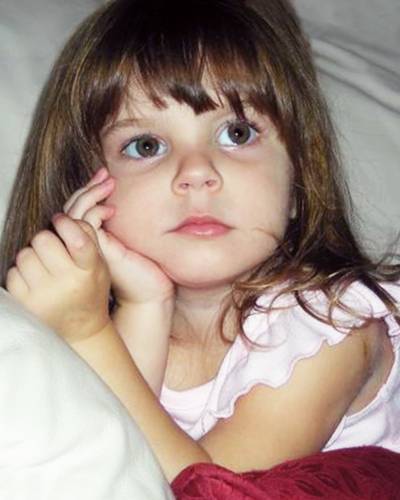 Casey Anthony is set free by the manipulations of a legal system that has only one concern and that is for the members of the system; the lawyers, judges and politicians.  It is the welfare of these people that is the foundation of the American legal system.  The Constitution, justice, morality, and common decency all have no part other than to act as camouflage for the greed of these soulless, immoral and narcissistic group of sub-human 'professionals.'
Fast-forward to the Nancy Grace Show on July 29, 2011.  The topic of the discussion is how Hustler magazine offered Anthony half a million dollars to pose naked.   Of course most participants thought it despicable that she would lower herself and actually profit off her murder of her 3 year old daughter.
But then again, is there really any lower to go than having murdered your 3 year old daughter and then leaving her body in a forest to rot??
So most agreed that it was disgusting for Anthony even to consider it;
That is OF COURSE EXCEPT THE LAWYER
A defense attorney named Renee Rockwell actually said this:
"It's the American Dream"
Show Transcript:
RENEE ROCKWELL, DEFENSE ATTORNEY: Well, now, first of all, Larry, go for it. I think this is a time sensitive offer.    I think she needs to do it. I would buy the magazine, it`s the American dream, and there`s money to be made off of it.
You know why?   Because what are we talking about?  We`re still talking about her.   So I`m all for the magazine and the picture, and I think she just writes a check and gets rid of everybody that`s bothering her about the money and the restitution.
ROCKWELL:  I`m just surprised because he absolutely has the right to publish this.   This is America.  And anybody that doesn`t capitalize, Casey Anthony included, on this time-sensitive offer is crazy.   So I`m just surprised that Pat would go there.
And Mister — let me tell you something, Mr. Flynt. I`m going to buy the magazine and I wish I could buy — have a copy of the magazine where Jackie O was published. So there you go.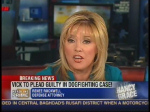 Renee Rockwell – 3355 Lenox Road NE # 750 Atlanta, GA 30326 – (404) 504-7033
There you have it.  Every time there is a new inductee into The Scum of America Club, the creation of this Club comes into question.
For you and me, if someone calls us 'scum', those are fighting words.  Indeed 'the scum of the earth' is well known to define human indignity at its lowest level.  But when you come to understand these lawyers as you will, you will also understand that for them it's quite OK to be the scum of the earth, as long as it's just your 3 year child that was murdered and as long as someone is paying them…