'Someone please tell me what the HELL's wrong with all the people that run this country?'

OK Patriots, You and everyone else keep asking this.
The answer is simple and very obvious;
- Our 'Leaders' Do Not Think Like Us -
Read the rest of this entry»
-------------------------- VOTE & GLOOG ---------------------------
As the subscribers to GLOOG know all to well, the first and arguably the most deadly wound to our Constitution, was inflicted in 1803. In the post 'The Supreme Court, The Big Lie', we identify this : "As it is with 'case law', the lawyer class that now runs America needs us to believe that 'The Supreme Court has the Constitutional power to interpret what laws are Constitutional.'
This is The Foundational Lie upon which The Lawyer Class has taken control of the American government and culture.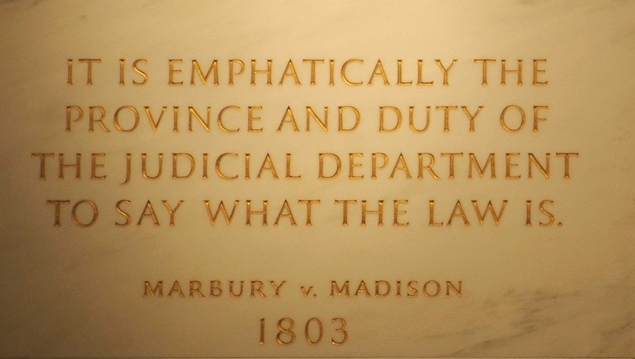 - This decision by 5 lawyers was the seed of The Lawyer Oligarchy that now controls America -
Read the rest of this entry»
-------------------------- VOTE & GLOOG ---------------------------
Loser pays, sometimes called the "English rule" but actually, in essence, the rule in place in the rest of the world, refers to the policy of reimbursement by the parties who lose in litigation of the winners' legal expenses, including attorneys' fees.
'The amount that is spent on tort litigation every year is greater than what Americans spend every year on new automobiles.'
Most lawyers will tell you how terrible 'Loser Pays' would be for the 'average man.' Hopefully most people can see through this self serving deceipt by lawyers who after all are the unchallenged experts on self serving lies and deceptions.
Here is Rudy Giuliani – An 'Exception to The Rule' among lawyers.
Loser pays, while unfamiliar to many Americans, is not a radical idea. It is the rule in virtually every other developed nation, across all of Western Europe as well as Canada and Australia. ….

The integrity of our legal system is under assault. Establishing loser-pays rules and other tort reforms can help restore citizens' faith in the bedrock of society—justice, fairness and the rule of law. – Rudy Giuliani
Read the rest of this entry»
-------------------------- VOTE & GLOOG ---------------------------
Many posts have been dedicated here to the so called 'Supreme' Court of the United States. Just go here and you will understand why I suggest that The 'Supreme Court' is the Founders greatest mistake.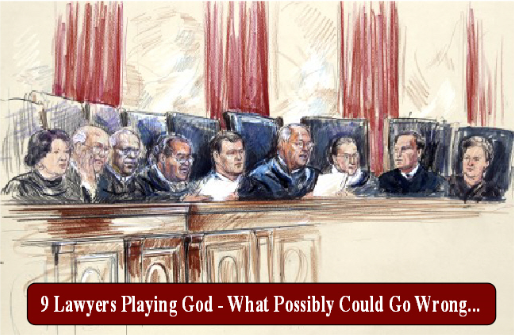 The following two headlines though may just be the simplest way to understand that it is time indeed for a total Constitutional overhaul of the structure and the powers of this body.
'Supreme Court hears 'right to sodomy' case' (1)
Read the rest of this entry»
-------------------------- VOTE & GLOOG ---------------------------